WINNERS
Every day our "money list" gets longer and longer! Since 1991 we've handed out over $56,000,000 in cash and prizes to contest and promotion winners worldwide! These are just a few of the recent beneficiaries of our hole in one insurance and putting contest insurance.
---
FEATURED HOLE IN ONE CONTEST WINNER
HOLE IN ONE CONTEST WINNERS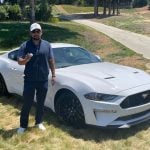 $50,000
Park Brees
Almaden Golf & CC
San Jose, CA
160 Yards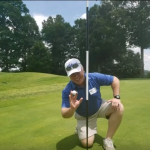 $10,000
Charlie Lowe
The Blackthorn Club
Johnson City, TN
175 yards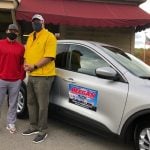 2-Year Lease
Cole Beasley
Pleasant Valley Golf Course
Mount Pleasant, PA
180 Yards
$10,000
Todd Wilkin
White Pine Golf Course
Ely, NV
165 Yards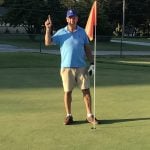 $10,000
Tom Kreitzer
Oscar Blom Golf Course
Springfield, MO
176 Yards
PUTTING CONTEST WINNERS
MILLION DOLLAR SHOOT OUT CONTEST WINNERS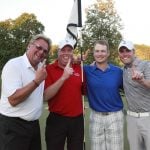 $1,000,000
Ted A.
Pine Hills Country Club
Sheboygan, WI
165 Yards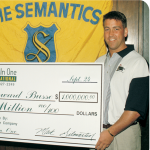 $1,000,000
Howard Busse
Middle Island Country Club
Middle Island, NY
165 Yards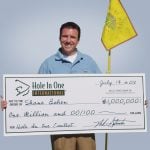 $1,000,000
Shane Bohen
Ruby Hills Golf Course
Pleasanton, CA
152 Yards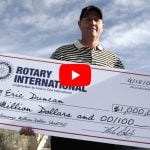 $1,000,000
Eric Duncan
Pinon Hills Golf Course
Farmington, NM
165 Yards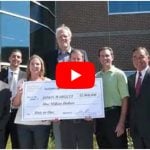 $1,000,000
Jason Hargett
Red Ledges Golf Course
Heber, UT
150 Yards
FEATURED CONTEST WINNERS
---
THE WINNERS LIST
| Name | Location | Prize | Distance | Video/Story |
| --- | --- | --- | --- | --- |
| Tom Gardner | Skagit Golf & Country Club | $10,000 Cash | 170 Yards | |
| Zach Kamerer | Cherry Valley Country Club | $10,000 Cash | 10, 30, 50 Feet | Video |
| Connor McCann | Cedarbrook Country Club | $10,000 Cash | 165 Yards | Video |
| Samuel Prater | Willowbrook Course | $10,000 Cash | 165 Yards | |
| Stan Beasley | The Ooltewah Club | $10,000 Cash | 144 Yards | |
| Luke Saari | The Wynn Las Vegas | $30,000 Cash | 165 Yards | |
| Hal Kohn | The Legacy Golf and Tennis Club | $5,000 Cash | 135 Yards | |
| Hunter Hughes | Palouse Ridge Golf Club | $10,000 Cash | 50 Feet | Video |
| Benjamin Martinez | La Vista Country Club | $130,000 Cadillac Escalade | 190 Yards | Video |
| Austin Ernst, Pavarisa Yoktuan, and Su Oh | Pelican Golf Club | Lamborghini Lease | 143 Yards | Video |
| Sam Laidig | Stonehenge Golf Club | $10,000 | 185 Yards | |
| Howard Page | Stone Creek Golf Course | $5,000 | 10, 30, 50 Feet | Video |
| Stuart Knighton | Country Club of Jackson | $15K E-Z Go Golf Cart | 150 Yards | |
| Steve Jent | Reunion Golf & Country Club | $15K E-Z Go Golf Cart | 150 Yards | |
| Crawford Reeves | Crosswinds Golf Club | $5,000 | 166 Yards | Video |
| Kevin Watkins | Tennessean Golf Club | Ford Focus | 194 Yards | Story |
| Mike Jarrell | Willow Brook Golf Course | $25,000 | 180 Yards | Story |
| Matthew Cave | Cedarbrook Country Club | John Deere 825 Gator | 165 Yards | Story |
| Nick Vanovereem | Station Creek Golf Club | Las Vegas Vacation | 176 Yards | Story |
| Bob Devan | Snowmass Club | Subaru Outback | 158 Yards | Story |
| Howard Busse | Middle Island Country Club | $1,000,000 | 165 Yards | |
| Rita Bates | Minot Country Club | $100,000 | 140 Yards | |
| Ashton Tudor | Chesdin Landing Golf Club | $25,000 Vehicle | 165 Yards | Story |
| Matt Norby | Kings Walk Golf Course | Hawaiian Vacation | 50 Feet | Video |
| Tom Carlton | Winston-Salem, NC | $2,500 | 50 Feet | Video |
| Jeremy Macjewski | Woodlands of Van Buren | $2,500 | 50 Feet | Video |
| Doug David | Heritage Links Golf Course | $2,500 | 50 Feet | Video |
| Danny DeKeyser | Grand Traverse Resort & Spa | Porsche Boxster | 155 Yards | Video |
| Don Hughett | Dye's Walk | $25,000 | 50 Feet | Video |
| Kevin Ambrisco | Bear Creek Golf Club | $5,000 | 135 Yards | Story |
| Ed Giefer | Southern Highlands Golf Club | Mercedes-Benz Sedan | 152 Yards | |
| Kevin Mattis | Heritage Club | Two Year Lease | 158 Yards | |
| Bill Colvin | Lakewood Country Club | Lexus ES Sedan | 165 Yards | |
| Adam Lacek | Grenelefe Golf & Country Club | Yamaha Motorcycle | 185 Yards | |
| Peter Griffith | Royal Westmoreland Golf & Country Club | Mercedes-Benz C180 | 165 Yards | Story |
| Milt Wilcox | St. Clair River Country Club | $20,000 | 50 Feet | Video |
| Cynthia Thomas | Plumas Pines Golf Course | $6,000 ATV | 138 Yards | Story |
| Joe Audie | Capital City Country Club | $10,000 | 50 Feet | Video |
| Mark S. | Spring Creek Golf & Country Club | $10,000 | 50 Feet | Video |
| Steve Beauchamp | Querencia Los Cabos | Can-Am | 150 Yards | Video |
| Will Thurman | Crown Colony Country Club | $10,000 | 150 Yards | Story |
| Anwar Zetuna Monteagudo | La Vista Country Club | Lamborghini Huracán EVO | 175 Yards | Video |
| Brandon Lewis | Broadmoor Country Club | $5,000 | 50 Feet | Video |
| Charles Zugell | Mystic Rock Golf Course | 2-Year Lease | 175 Yards | Story |
| Alfred Kern | Mystic Rock Golf Course | 2-Year Lease | 175 Yards | Story |
| Todd Moravec | Harmony Golf Club | $5,000 | 155 Yards | Story |
| Bruce Henderson | Bottineau Country Club | $1,000 | 50 Feet | Video |