Plattsburgh, N.Y. – Congratulations to Todd Moravec who won $5,000 courtesy of Shumway Insurance, and paid for by Hole In One International.
Moravec won the cash prize after he aced the 155-yard 7th hole at the Harmony Golf Club in Port Kent at the 16th annual Mark & Pearlie Rabin Memorial Golf Tournament.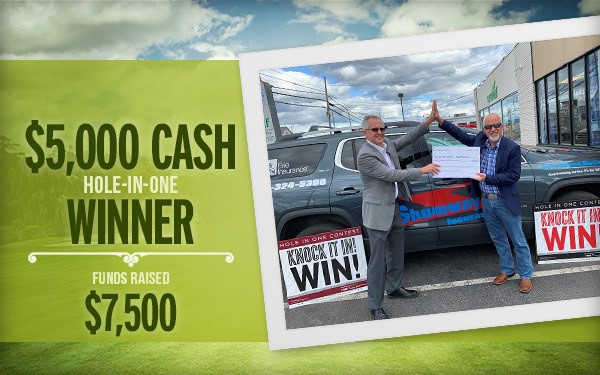 All proceeds from the event go to the Plattsburgh College Foundation endowment, which provides scholarships for SUNY Plattsburgh marketing majors. According to tournament director Nancy Church, this year's event added approximately $7,500 to the endowment.
Adding a hole-in-one contest is an effective way to boost event exposure, attract additional sponsors, increase attendance, and raise more funds.
Start planning your 2022 fundraising golf tournament today.