Lufkin, Tex. – Congratulations to Will Thurman of Houston who recently won $10,000 courtesy of Contractor's Supply/East Texas Asphalt, and paid for by Hole In One International.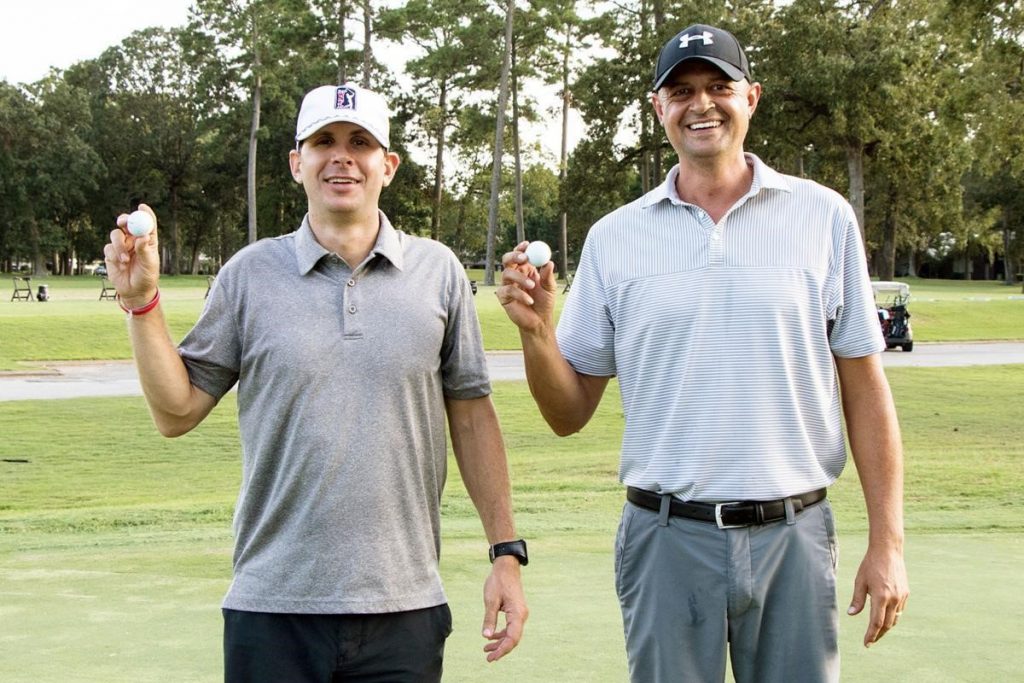 Thurman, one of two golfers to make a hole in one during the 12th annual Guy Davis Golf Tournament, won the $10,000 prize after he aced the 150-yard, 14-hole at the Crown Colony Country Club in Lufkin.

"For my very first ace, this was a good one. I never thought I would get one, and this was a great time to get it," stated Thurman. The other winner, Justin Morehouse, took home a fishing kayak, courtesy of a local motorsports company.

The tournament, which is hosted by the Roadrunner Foundation, raises money for the athletic programs at Angelina College. As a part of the event, Angelina College athletes serve as course assistants, giving golfers the opportunity to interact with the players they'll see on the court and field all year long. This year had record-breaking attendance with 250 participants.

Looking to boost attendance and raise more money at your next tournament? A hole in one prize can make your event better. Give Hole In One International a call today at 800-827-2249 or stop by our website for more information and a free quote. You can also view some winner videos on our YouTube channel!