Benton, Kentucky — Congratulations to Mike Jarrell of Manchester, Tenn., who recently won $25,000, paid for by Hole in One International. Jarrell won the cash prize, which was organized by Morgan, Trevathan & Gunn, Inc. and sponsored by Huff & Puff Trucking, Inc., during the 3rd annual Mike Mayfield Golf Scramble.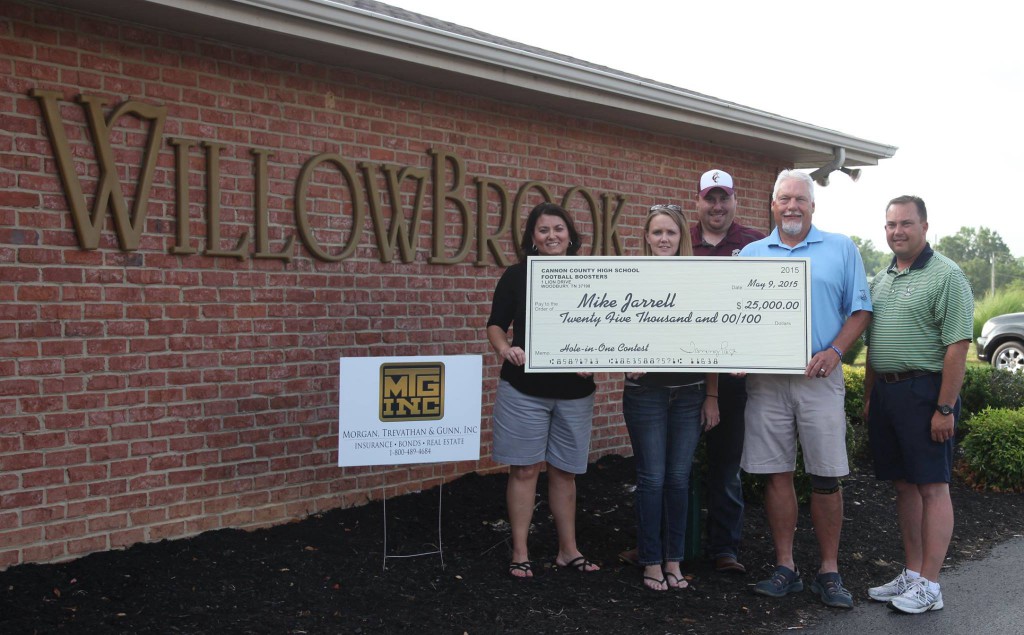 Jarrell, who owns a home care medical equipment company, won the big bucks after he aced the 180-yard 17th hole at the Willow Brook Golf Course with a 6 iron.
The tournament, which is named in honor of the team's Hall of Fame football coach, is hosted by the Cannon County Football Boosters and is a key fundraiser for the team. This was Jarrell's 6th hole in one.
Looking to raise more money while giving your tournament participants the chance to win some incredible cash and prizes this year? Then it's time to give Hole In One International a call at 800-827-2249!