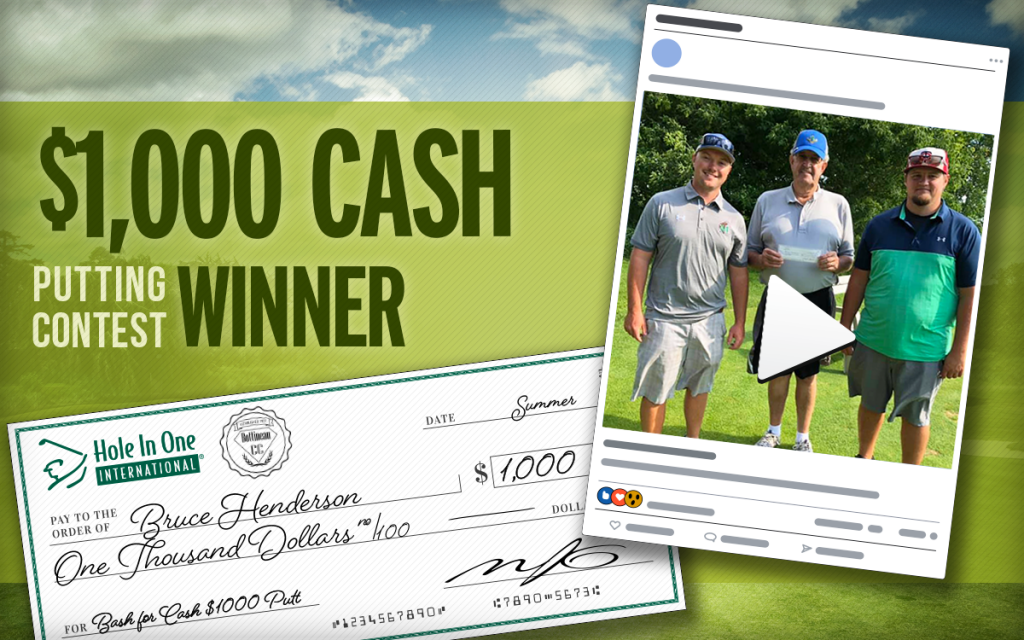 Bottineau, N.D. – Proving you don't need to be Tiger Woods or Jordan Speith to sink a 50-foot putt, Bruce Henderson recently won $1,000, courtesy of the Bottineau Country Club and paid for by Hole In One International, after he successfully sank an impressive 50-foot putt during the Bottineau Country Club's Annual Bash For Cash Golf Tournament.
To get a chance to play in the putting contest, tournament participants paid $5. Before Saturday's shotgun start, five lucky tournament participants were selected and given the chance to make the 50-footer.
Henderson was the 4th to putt and sank the 50-footer with ease. And, thanks to the fact that the tournament organizers had all the contestants turn their backs to the green so no one would have the advantage of reading the green, Henderson's shot was that much more amazing.
Watch Henderson's impressive putt … then give us a call, or swing by our website, to get started planning your 2022 event!