Shenzhen, China – Congratulations to hole in one winner Mr. Chang Ju Po of Shenzhen who won a gorgeous green Aston Martin Vantage, valued at $309,000 US, courtesy of Aston Martin, and paid for by Hole In One International.

Watch Mr. Chang's impressive prize-winning ace.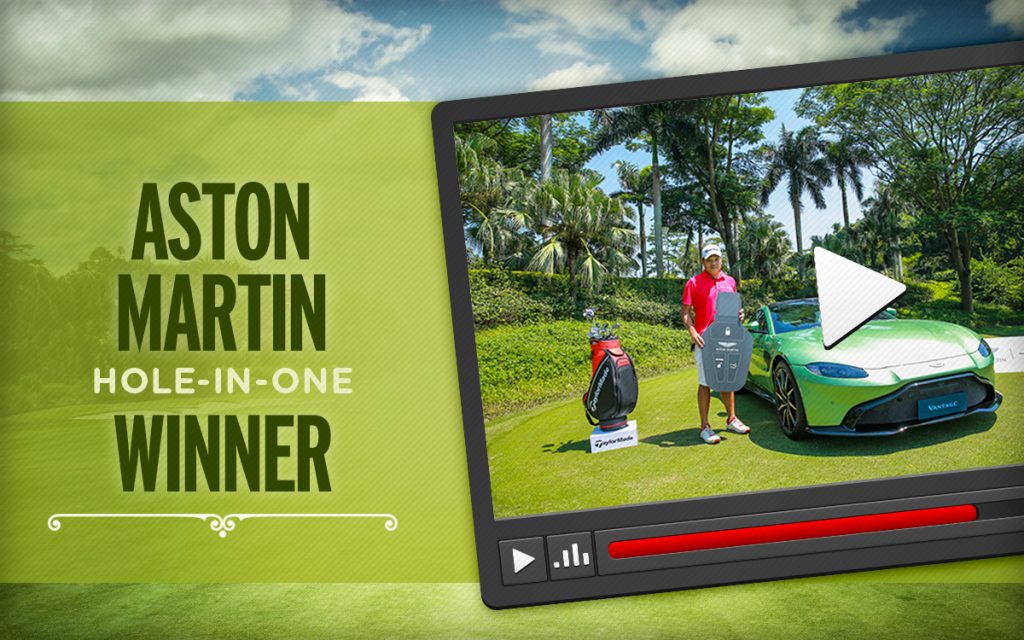 Mr. Chang won big after he successfully aced the 150-yard District 9th hole at the Xili Golf and Country Club, during the HSBC Private Banking Aston Martin Golf Day⁠ – a customer appreciation event which was organized by Aficionado Golf Marketing. Chang, who has a 5 handicap, made the shot with an 8-iron.
Want to make your next customer appreciation event that much more rewarding? Looking to do more with your next golf tournament sponsorship? Ready to plan your 2020 golf event? Want to have a hole in one winner of your own? Give Hole In One International a call today at 800-827-2249 or send us an email.