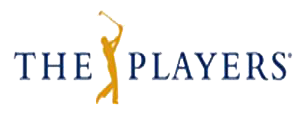 Hole In One International is officially counting down to The Players Championship which begins tomorrow, May 10th and continues on until the 13th. The Championship will feature a $9,500,000 purse — $1,710,000 of which is the winning share. This year, the featured charities will consist of Wolfson's Children Hospital, Juvenile Diabetes Research Foundation (JDRF), National MS Society and the 26.2 with Donna Foundation.
The Players Championship offers the highest prize fund of any golf tournament and is sometimes even referred to as the "Fifth Major," despite the fact that it does not have official major status.
Last year's winner, K.J. Choi of South Korea, finished the Championship with a score of 275. $200,000 of his earnings were donated towards tornado relief.
Any predictions as to who you think will receive the 80 points towards their Official World Golf Ranking this year? Let us know by dropping by our Facebook, Twitter and/or Google+ page(s) and leaving us a comment or tweet!
Bonus Trivia Question: Who are the five men that have won The Players Championship more than once through the year 2011? The first person to post the answer to any of our social accounts above will receive 10% off their next hole-in-one or putting contest insurance purchase with Hole In One International!