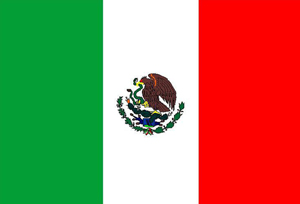 ¿Vive usted en México? (Do you live in Mexico?) Great news: you can still insure your next hole-in-one, million-dollar shootout and/or putting contest through Hole In One International! That's because we provide insurance in any English or Spanish-speaking country!
Just be sure to properly advertise your prize value on your complimentary golf signage when you purchase your policy with us! Since all of our prizes are paid out in USD, it's important to make sure your 'jugadores' (players) know the exact amount they'll be winning! While you're free to advertise your prize value in USD (e.g. "$10,000 USD"), you can also make it easier for everyone and advertise the same prize value in pesos (e.g. "127,274 MXN" -or- "127,274 pesos"), so long as it's an accurate conversion.
That's right — all of our signs are able to be shipped to Mexico! Just contact our shipping department for pricing details!
Have any other questions about holding a hole in one contest, putting contest, or million-dollar shootout contest in Mexico? Have questions about international shipping fees? Feel free to give us a call at 800-827-2249 or send us an email. We'd be happy to answer all of your questions!
¡Buena suerte!