Ely, Nev. – Congratulations to Todd Wilkin of Ely who won $10,000 this August, courtesy of the Jensen Family during a memorial golf tournament, and paid for by Hole In One International.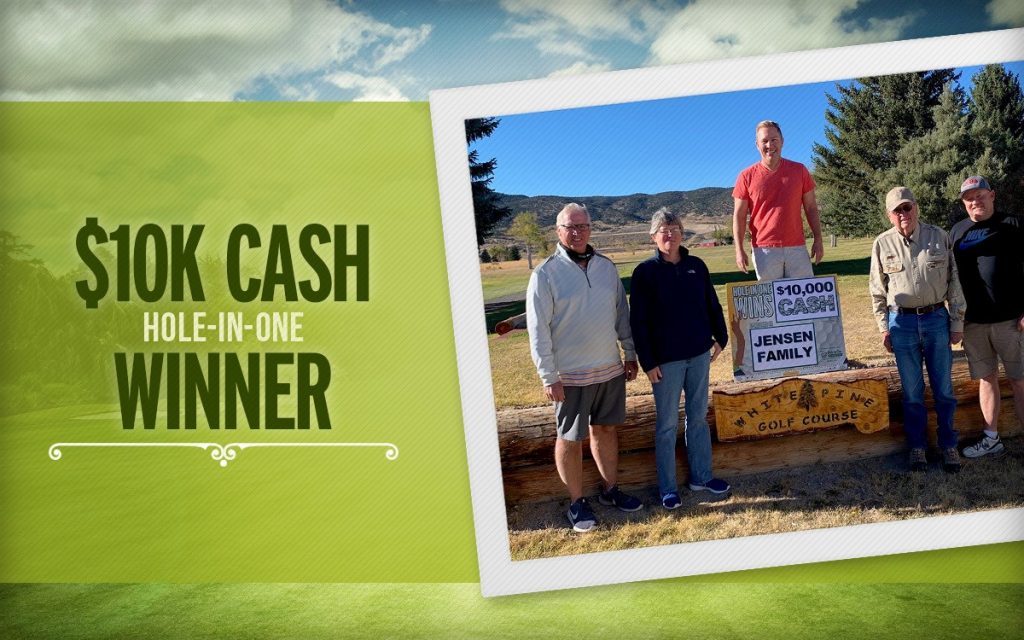 Wilkin won the big cash prize after he aced the 165-yard 13th hole with a 4-iron, at the White Pine Golf Course during the 14th Annual Kathy Jensen Memorial Golf Tournament.
Wilkin, a dentist, was shocked when the ball bounced once on the fairway and once on the green, landing just short of the hole before rolling right in. It was Wilkin's first hole in one.
The Par-3 4-man scramble tournament is a fundraiser for the Kathy Jensen Memorial Scholarship, which is awarded annually to a qualifying White Pine High School senior. This was the third hole in one winner for the tournament which had lucky players take home a big screen TV in 2011 and a Kindle in 2014 for making non-target hole in one shots.
Interested in adding a big prize hole in one contest at a memorial golf tournament? Email or give us a call today at 800-827-2249 to get started planning your next event.