Mount Pleasant, Penn. – Congratulations to hole in one winner Cole Beasley of Pittsburg who recently won a two-year lease on a 2020 Ford Escape, courtesy of John Meegan Ford, and paid for by Hole In One International.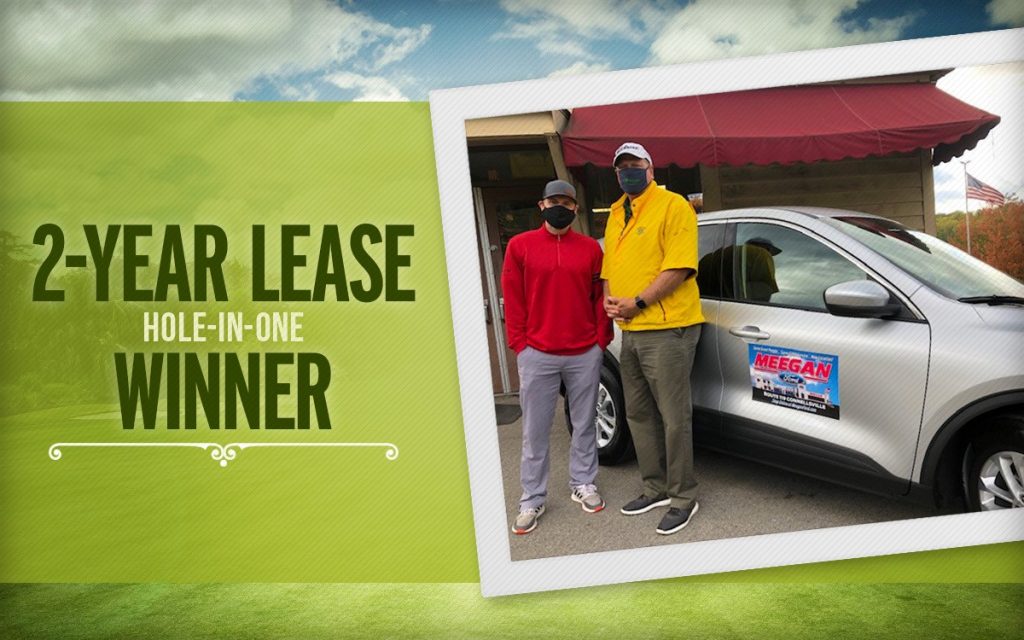 Beasley won his two-year free ride during the 24th Annual Rotary Club of Connellsville Golf Outing when he aced the 180-yard, 12th hole with a 6-iron at the Pleasant Valley Golf Course in early October. It was Beasley's first hole in one.

According to the Rotarian Tournament Organizer, this year's tournament saw the largest turnout they have ever had; a total of 31 foursomes participated in the event, which is a scholarship fundraiser for the Connellsville Area School District. The Rotary Club's scholarship golf outings have raised over $300,000.

Are you interested in generating increased attendance and raising more money at your golf outings in 2021? Want to showcase your business while proving an added incentive for golfers to help support a great cause? Looking to possibly have a hole in one winner of your own? Now is a great time to get a head start on planning your event. Email or give Hole In One International a call today at 800-827-2249.