San Jose, Calif. – Who says 13 isn't lucky? Congratulations to hole in one winner Park Brees of San Jose who won a $50,000 car this May, courtesy of the Del Grande Dealer Group, and paid for by Hole In One International.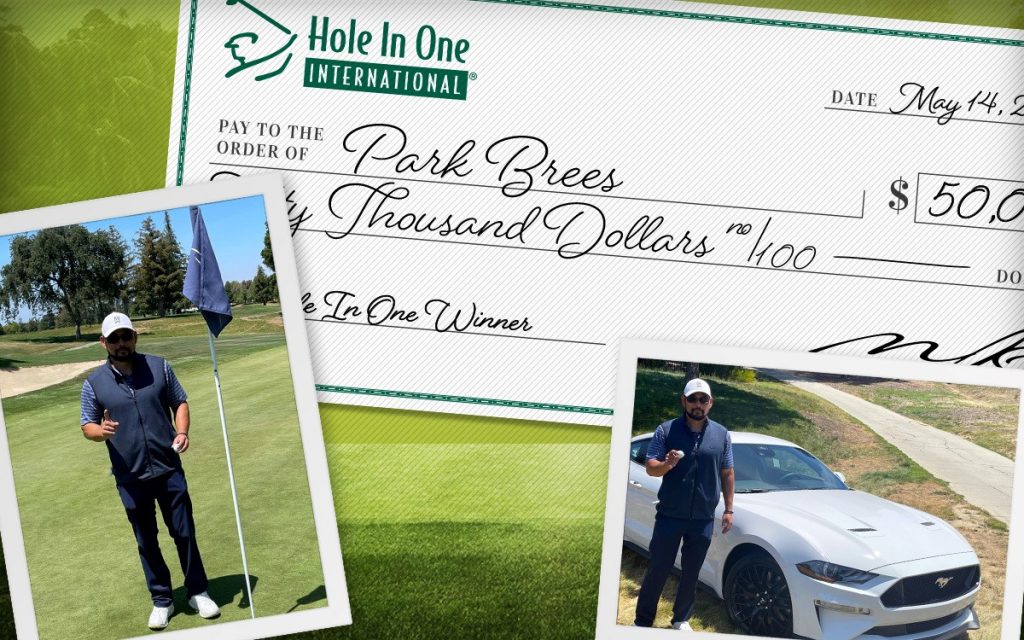 Brees won his amazing new ride after he successfully aced the 160-yard 13th hole with a 6-iron at the Almaden Golf and Country Club during the club's annual Member-Member Golf Tournament. This was Brees' first hole in one.
According to his playing partners, it was a great shot; and now Brees has a new ride to show for it.
Are you interested in adding some big excitement to your next golf event? Want to showcase your business during you next member-member golf tournament, or maybe a hole in one winner of your own? Email or give Hole In One International a call today at 800-827-2249 or swing by our website for a quick quote.