Johnson City, Tenn. – Congratulations to fundraising hole in one winner Charlie Lowe of Johnson City, who won $10,000, courtesy of hole in one contest sponsor, Watauga Insurance, and paid for by Hole In One International.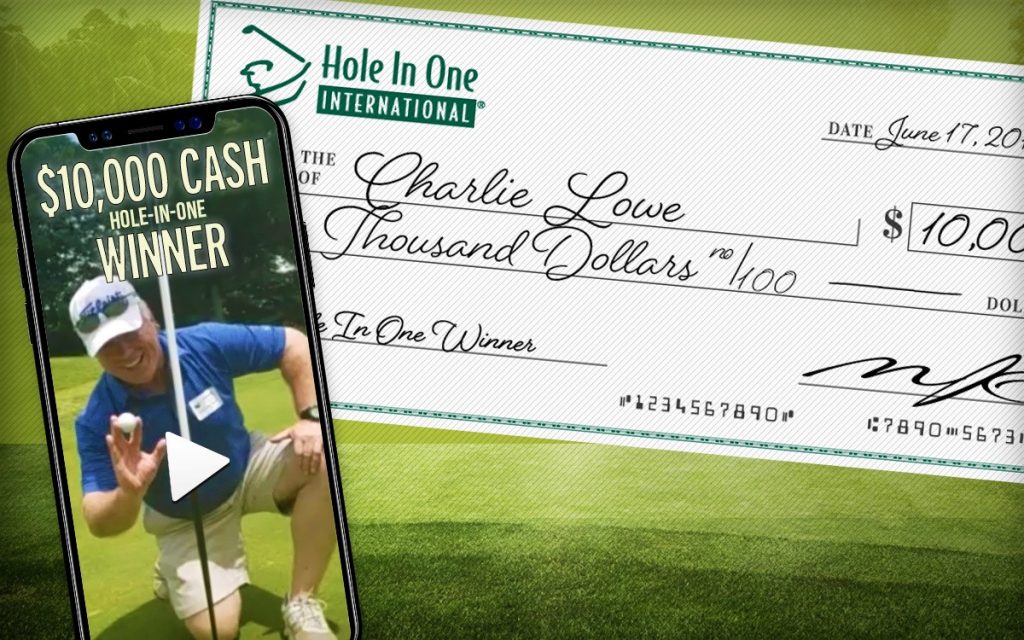 Check out the press on Charlie's ace!
Lowe won the cash prize after he aced the 175-yard, Hole 3 at the Blackthorn Club at the Ridges during the 21st Annual Doe River Gorge Golf Challenge. Funds raised at the tournament support the Doe River Gorge Ministries, a Christian youth camp that attracts kids from around the country.
It was Lowe's second hole in one and a first for the Doe River event. Adding to the excitement surrounding the event, Lowe's big win, as well as the contest sponsor, were featured on the evening news.
Is your organization ready to get back in the fundraising game? Wanting the opportunity to have a fundraising hole in one winner of your own? With a season of socially distanced golf under their belts, tournament directors and hole in one contest sponsors across the country have been experiencing tremendous "pent up" success this Spring. To get your instant hole in one coverage quote, swing by our website or give us a call today at 800-827-2249.