Mount Airy, N.C. — Congratulations to Connor McCann who recently won $10,000, sponsored by The Granite City Group, and paid for by Hole In One International.
McCann won the big cash prize after he aced the 165-yard 17 Hole at the Cedarbrook Country Club with a 9 iron during the 15th Annual PFC Adam Marion Memorial Golf Tournament. Watch McCann find out he's made an ace!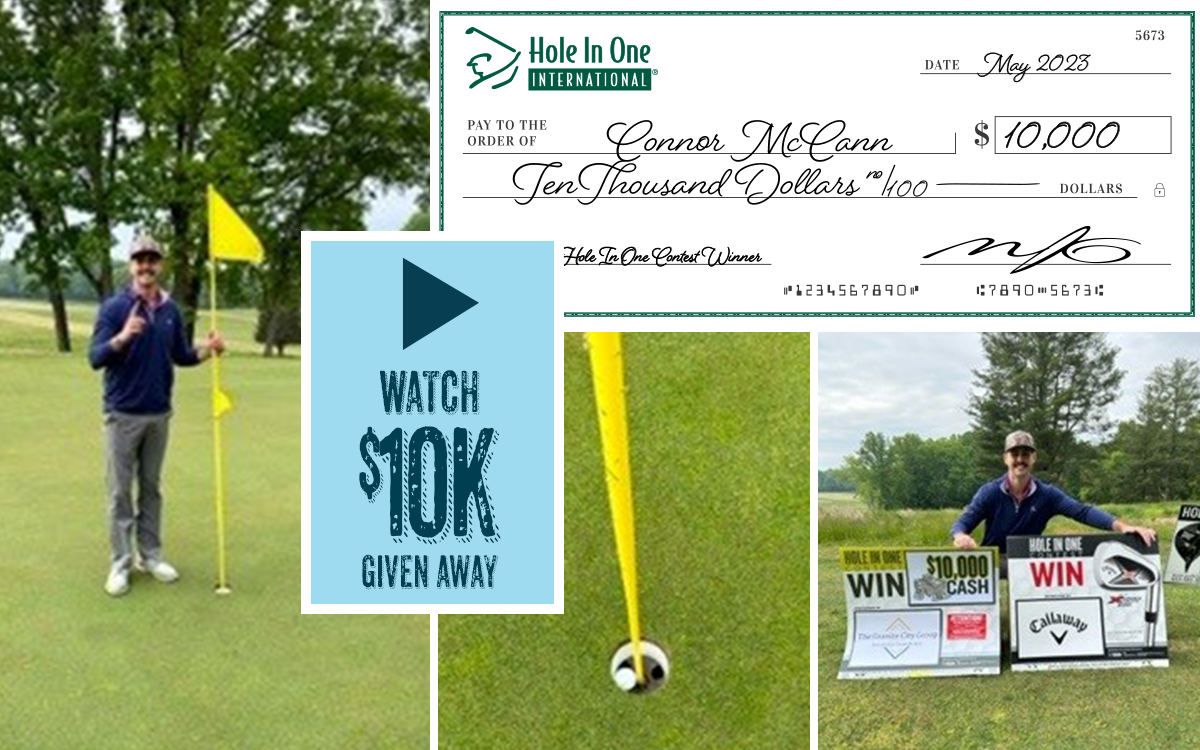 This annual event, begun by friends of Donnie and Pam Marion in 2009 in memory of their son, Adam, has raised more than $1 million dollars over the past 15 years to benefit the Children's Center of Northwest North Carolina. This year's event raised over $100,000. Are you looking to raise more funds for your cause at your golf event this year? To get started on adding an attention-grabbing hole-in-one, shootout, or putting contest give us a call today at 800-827-2249 or swing by our website and get a complimentary, instant quote.