Joplin, Mo. – Congratulations to hole in one winner Jim Synder of Joplin who recently won a 2020 Honda Civic, courtesy of Roper Honda, and paid for by Hole In One International.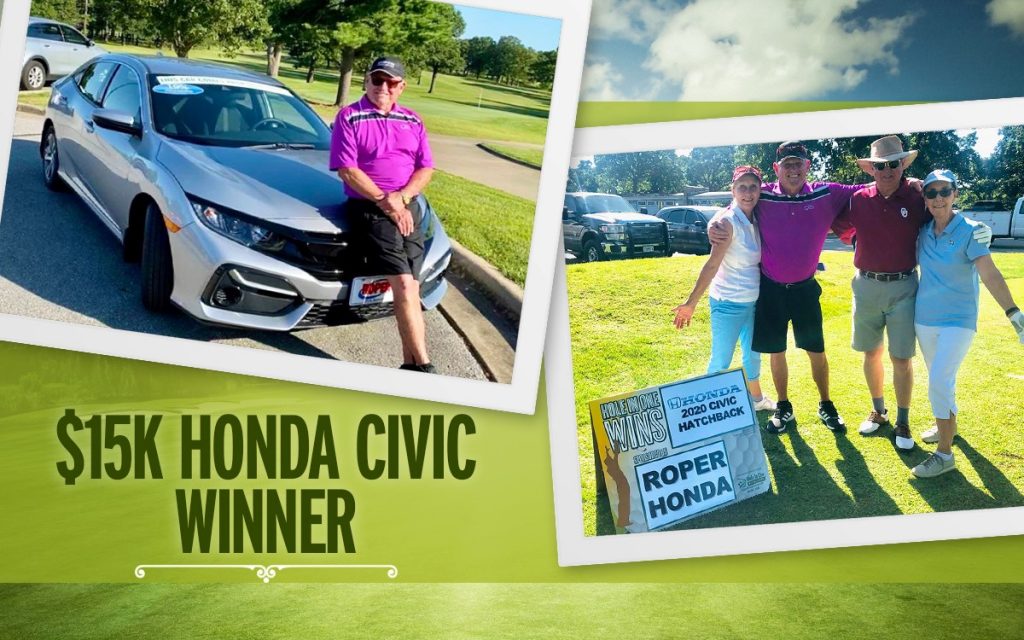 Snyder won the new ride this June after he aced the 168-yard Hole 17 at the Carthage Golf Course, during the Life Choices Links for Life Golf Tournament. It was Snyder's first hole in one.
The 4-person scramble format event was the first tournament of the year at Carthage, with both the course and tournament organizers taking additional precautions to ensure the safety of participants, volunteers, and staff.
Both the course and event organizers reported a great turnout recording a full field of 26 teams (over 100 people) and over $13,000 was raised for services in the Carthage/Joplin area.
Are you ready to raise some money this year? Want to have a hole in one winner of your own? There's still plenty of time to run a safe and effective fundraising golf event this year, check out our Golf Event Safety Guide for tips and suggestions on running your event.
To learn more, or to get an instant quote for your hole in one contest, putting contest or shootout, give us a call today at 888-827-2249.