Laredo, Tex. – Congratulations to hole in one winner Armando Bustamante who won $100,000 this May, courtesy of IBC Bank-Laredo and paid for by Hole In One International.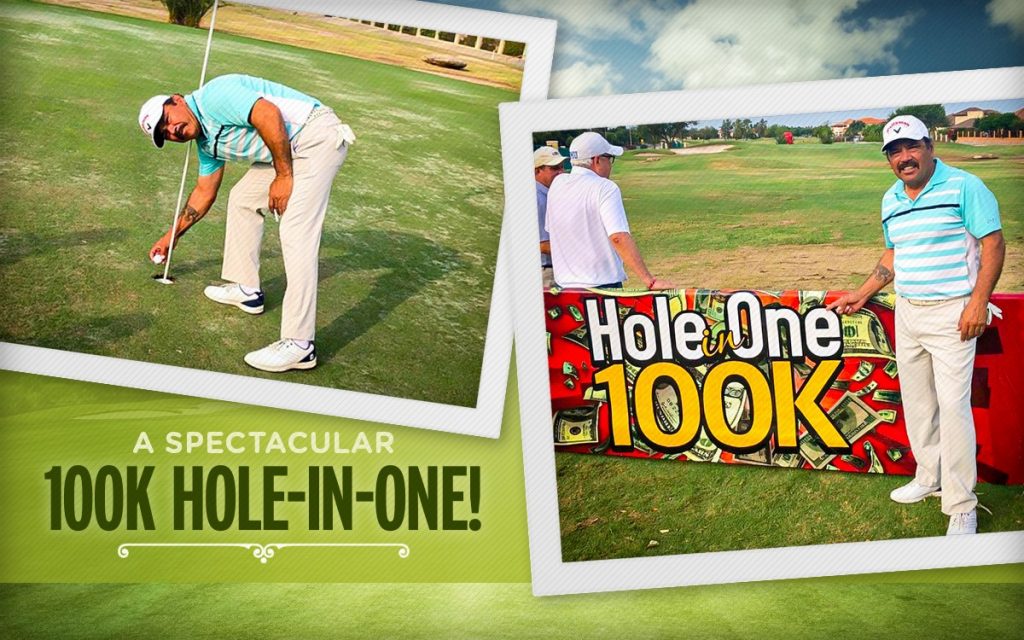 Bustamante won the big bucks after he aced the 135-yard 12th hole with a 7-iron during the 36th annual IBC-Laredo Open Golf Tournament, which took place at the Laredo Country Club. According to witnesses, it was a great straight shot that landed about 5 feet from the hole and just rolled right in … and then the crowd went wild.

This was Bustamante's second hole in one and it was the second time a lucky golfer had a big pay day at this event; the tournament had another $100K winner in 2017.

Are you ready to make the most of your next golf sponsorship opportunity and have a hole in one winner of your own? Give us a call today at 800-827-2249 to learn more about how easy and affordable it is to add the excitement of a big hole in one prize to your event.