Modesto, Calif. – Imagine making a 50-foot putt and hearing a crowd of spectators go wild, but not knowing you just scored a giant prize. Now imagine what your response would be when you found out you were taking home $10,000 along with bragging rights. That's what putting contest insurance can do!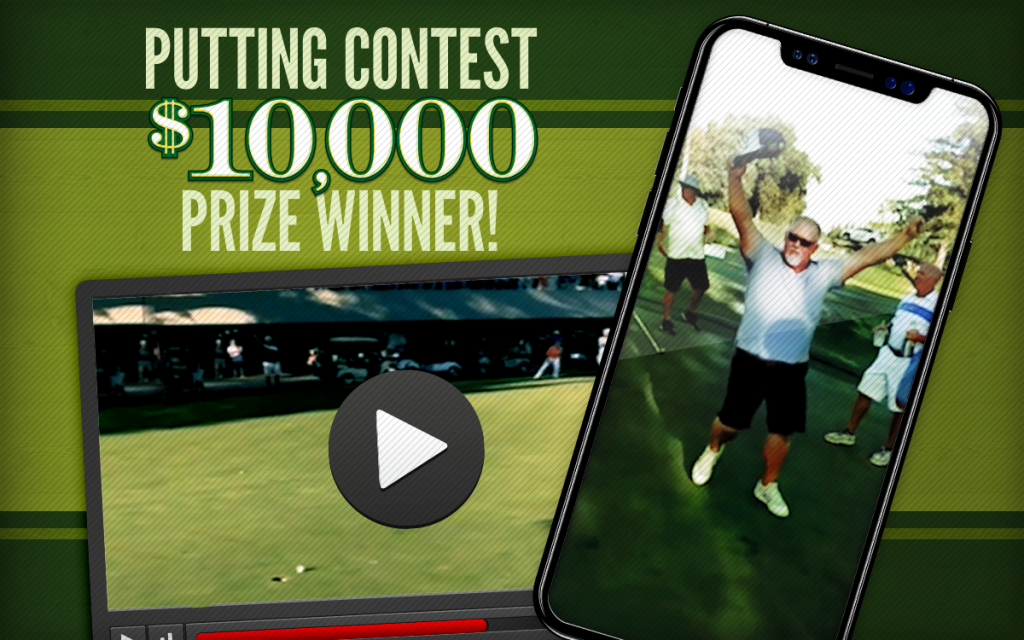 Mark S. of California putted his way to $10,000, courtesy of Spring Creek Golf and Country Club, and paid for by Hole In One International, after he nailed an impressive 50-foot putt surrounded by a gallery of fellow golfers.
Mark S., who has participated in this invitational putting contest for a few years, had no idea what was on the line when he made his epic putt. And, while it's safe to say some of the crowd may have known, Mark's response when he found out is both unforgettable and entirely understandable.
Watch his incredible putt, listen to the crowd, and then imagine what it would be like to give your tournament participants the chance to win a trip to the Masters, a brand new car or truck, or even, a million bucks knowing Hole In One International will be there to write the check when you have a big winner.
Email or give us a call today at 800-827-2249 to obtain a free, no-obligation putting contest insurance quote of your own.